Stumptown Coffee Roasters
Stumptown Coffee Roasters
Sustainability & Impact
Sustainability & Impact
Update 2022
Update 2022
As part of our commitment as a certified B Corp, Stumptown released its first Sustainability and Impact Report in April of 2021, and its second in April of 2022. In lieu of publishing a brand new report in 2023, we're highlighting our key progress points on this page. We'll cover the same topics as the full reports did, but in a format that's a bit shorter to read.
Coffee Sourcing and Direct Trade Impact
In 2022, we continued our work of measuring impact at farm level of our Direct Trade purchases in smallholder producer supply chains (in other words, small family farms of less than 5 hectares). Here's a reminder of how we define Direct Trade: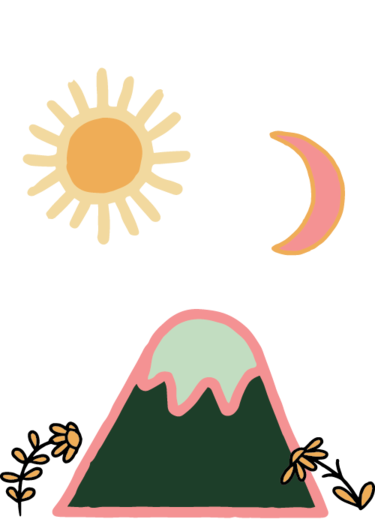 Know the producers and their farms
We work with producers who share our obsession with quality and ensure physical traceability and price transparency to the farm level.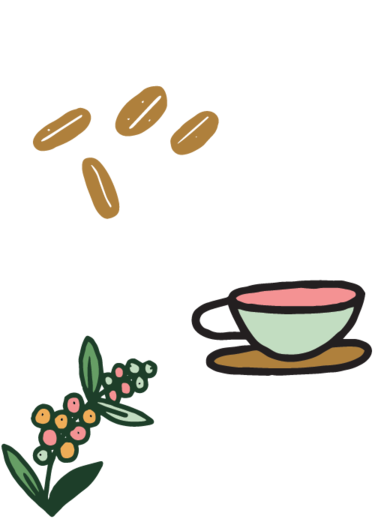 Pay quality premiums for quality coffee
Specialty coffees are expensive to produce and command premiums well above commodity prices. Direct Trade's stable pricing ensures producers can focus on what matters most: great coffee.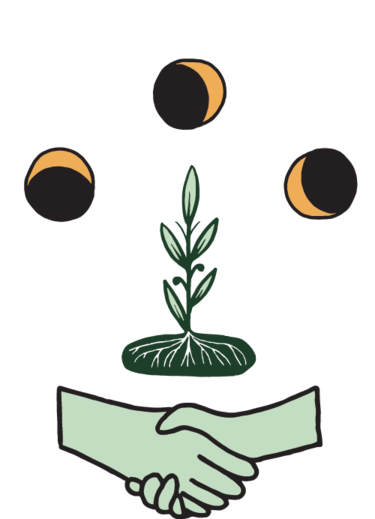 Commit to long-term partnerships
We buy coffees from the same producers year after year, forming long-term partnerships. We don't label a coffee Direct Trade unless we've purchased it for at least three consecutive years.
This means that positive farm-level and community impact is embedded in how we source – it does not come from a project (though we do some cool projects) – it's a direct result of the coffee sourcing partnerships we have committed to, year after year.
The equation looks like this:
Price paid to farmer x Volume x Long term relationships = Impact at farm and community level
It takes all three of these variables, working together, to create that impact.
How do we know it's working?
Enveritas is a non-profit organization that specializes in research and verification of coffee supply chains. Enveritas helped Stumptown identify and gather indicators of smallholder coffee producers' economic and community well-being. These indicators help identify the impact of Direct Trade purchases compared to neighboring farms selling into the traditional (commodity) market.
To build on the impact studies published in our 2020 and 2021 Impact Reports, in 2022 we commissioned impact assessments in Colombia, Guatemala, Peru and Rwanda. Here's how things shaped up:
Income per hectare is a farm level indicator of financial well-being. Income per hectare captures the result of price X volume. Smallholder producers paid prices above their costs of production can invest in their farms (fertilization, pruning), resulting in improved yields. The impact of multiple years of receiving strong prices and growing volumes is captured by income per hectare.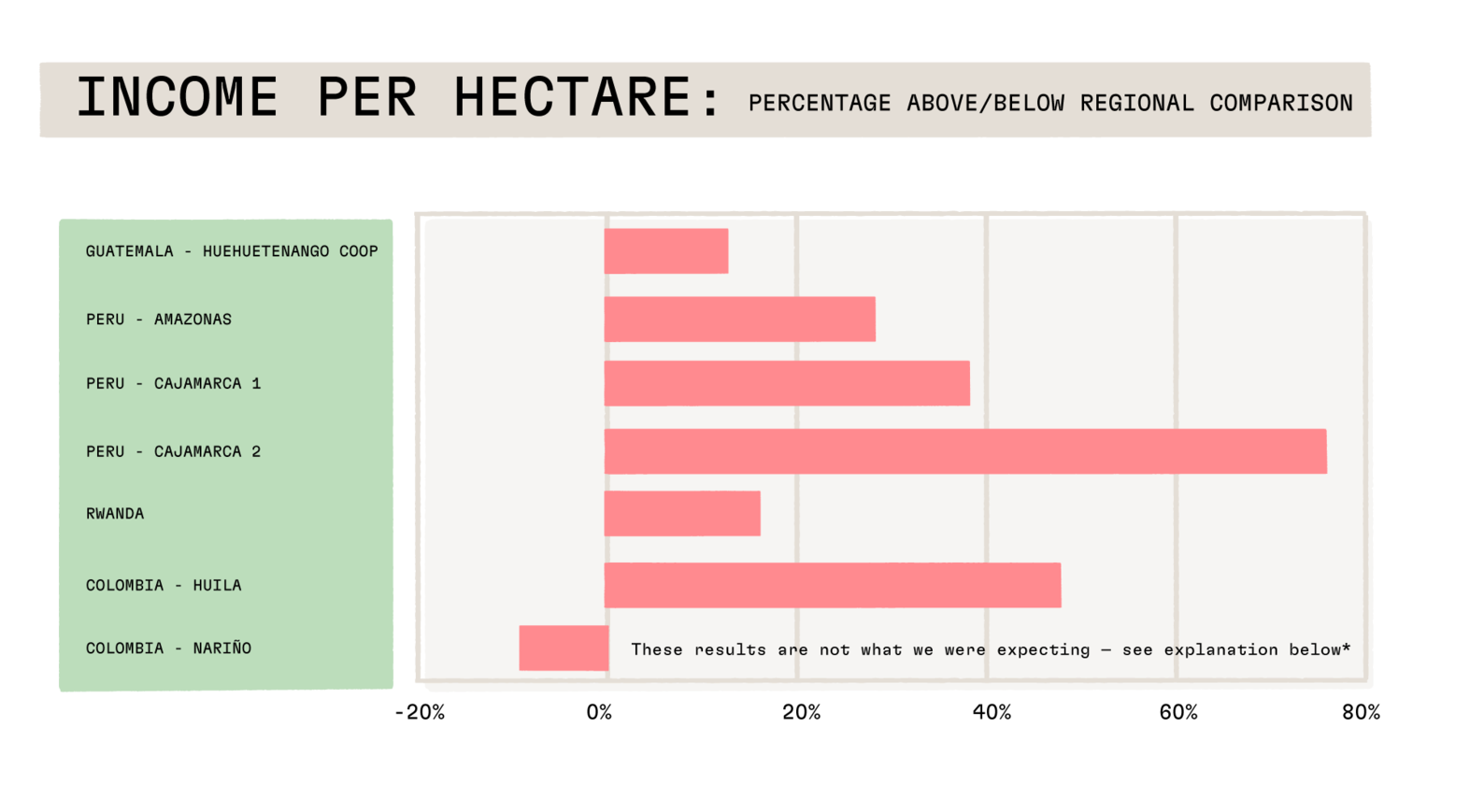 *In Nariño, Colombia, the surveys yielded anomalous information that contrasted with our results in previous years and showed a reduction in income per hectare. We dug into the details and found that the coffee was contracted prior to a surge in the local market, meaning some neighboring producers received higher pricing in that harvest. As part of our Direct Trade commitment, in 2022 and early 2023, we worked with our partners to improve our contracting timeline and pricing structure, and funded a fertilizer project to help improve yields.
Percentage of children in school is a community level indicator of social well being. One of the first things producers do with reliable income is pay school fees and get their children in school. So this is a replicable, global indicator of community well being.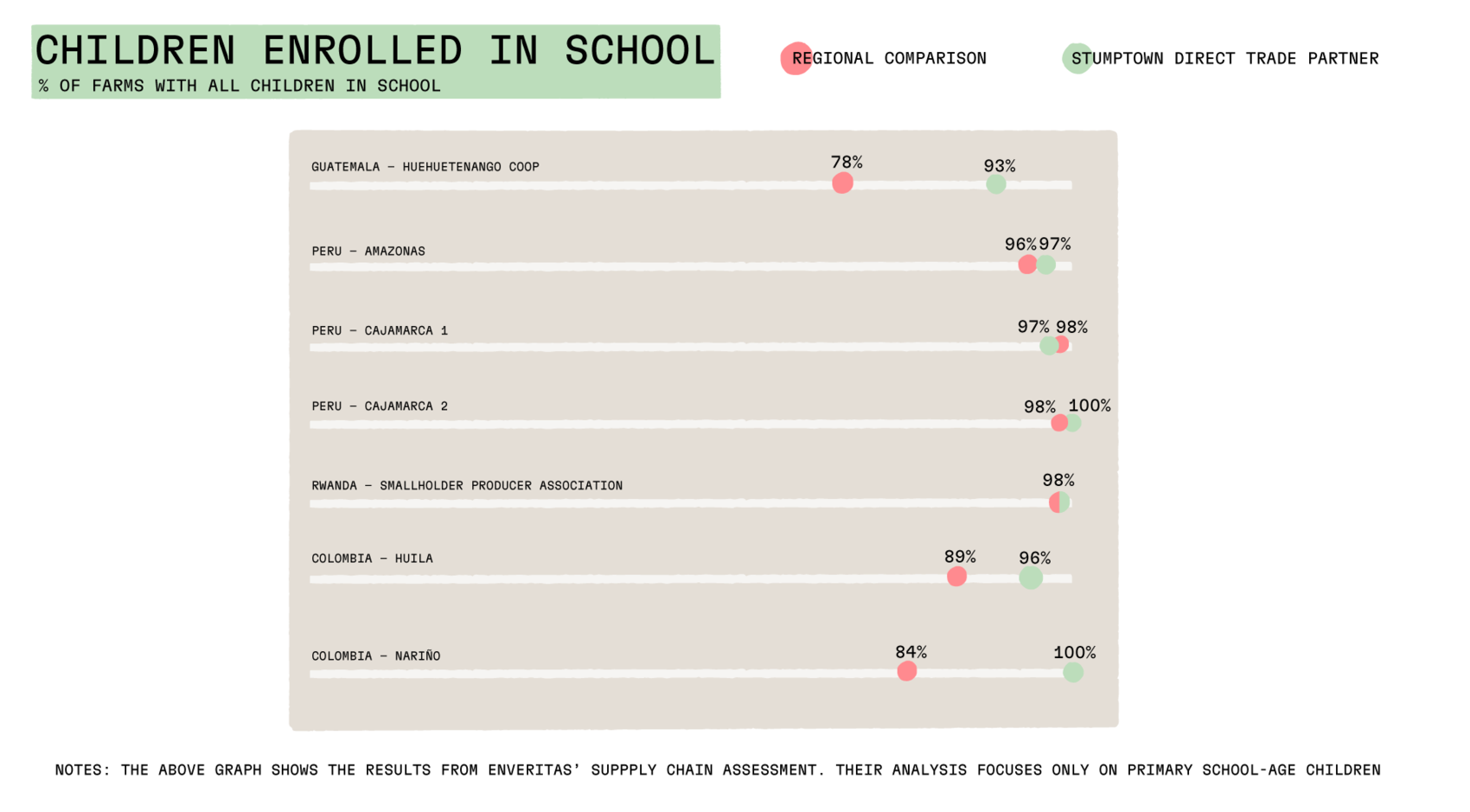 People and Community
The humans of Stumptown continue to blow our minds with their talent, dynamism, and individualism. Last year, we celebrated the diversity of talent, interest and creativity of our people through our various platforms while continuing to work towards creating a warm, welcoming, and inclusive community for all. Some highlights include:
Last year, we formed our first DEI Committee. The committee comprises employees from all corners of Stumptown, each of whom brings their unique perspective and passion for making Stumptown a place where everyone can thrive. Participants in the committee receive a quarterly stipend, an opportunity to shape company initiatives, and a platform to voice their perspectives. Now in our Sophomore year as a committee, we are reminded that meaningful change requires thoughtful, steady progress that can be sustained and built upon over time. We are so thankful to the committee members who are dedicated to helping shape the future of Stumptown considering Diversity, Equity, and Inclusion in all aspects of our success.
Through many months of collaboration across all corners of Stumptown, we codified what's dear to us here by co-creating our Mission, Vision and Values. So many incredible humans participated and shared their experiences along the way – from baristas to sales reps, roasters to accountants – the project is a direct reflection of the humans who work here at Stumptown. Our mission, vision and values are not 'new' to us; instead they're a part of our fabric and identity, our past and our future. What's new, though, is that we now have a shared language to talk about the things that make Stumptown, Stumptown!
We were amazed again and again by the creativity showcased through our Passion Project Program. Stumptown employees apply for financial grants of up to $1,000 to support their creative pursuits. From chainmail to printmaking, social work to astronomy, and floral design to marathon training, we have some truly incredible humans creating truly incredible things.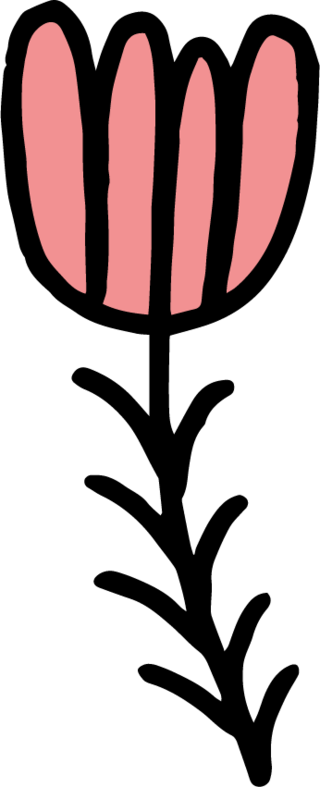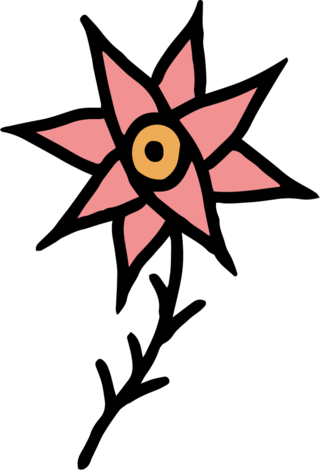 Last year, we had the absolute pleasure to reconnect with our community in ways that we had missed deeply. Fully reopening our cafe spaces, getting back out in the community and supporting incredible organizations doing incredible work, and seeing our neighborhoods again come alive reminded us of many of the reasons we love what we do. Over the last year, we fully welcomed guests back into our cafes and got back to hosting events in our spaces such as art openings for our Artist Fellowship and other community events.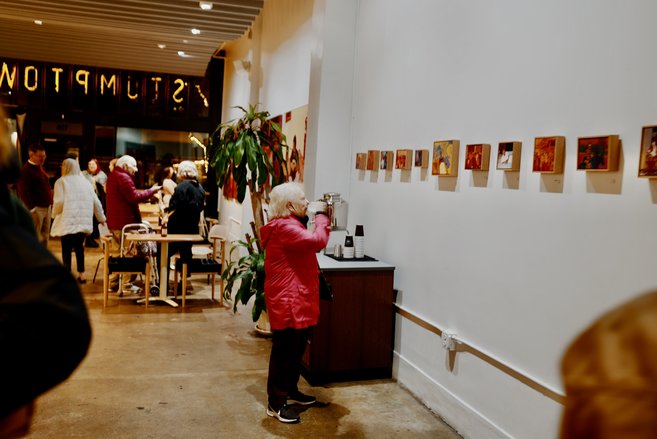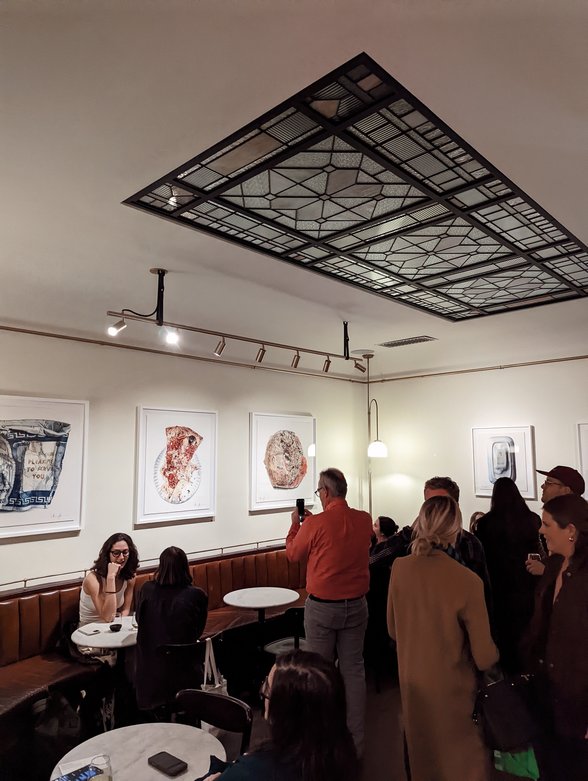 We also volunteered together with our fellow Stumptowners. Below are some of the organizations we had the honor of working with:
Blanchet House provides services to people experiencing houselessness in Portland. Stumptown has been donating coffee to the Blanchet House for over a decade, providing over 700 lbs of coffee annually to help support their daily meal service. We organize regular volunteer opportunities for all employees in the Portland area to serve meals to the community at the Blanchet House. Additionally, we are annual supporters of the Give!Guide campaign, providing Blanchet House donors a bag of Stumptown Coffee.
We partnered with Mudbone Grown farm to organize a group volunteer opportunity for Stumptown employees. Mudbone Grown is a Black-owned farm enterprise that promotes inter-generational community-based farming that creates measurable and sustainable environmental, social, cultural, and economic impacts in communities.
Community of Unity, in NYC, provides mentorship and growth programs for underserved youth through their program based out of the New Design School in Manhattan. CoU participants can work in the school's coffee shop, which now serves donated Stumptown Coffee! To kick off the school year, we hosted a small group of CoU students at our Roastery in Queens to get a behind the scenes look at how coffee is roasted and a hands-on espresso training class.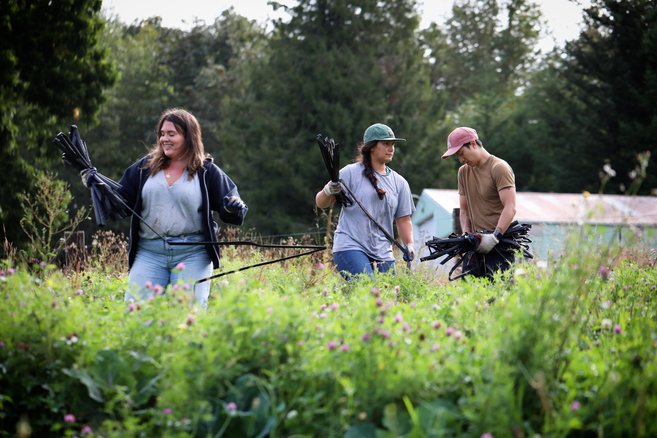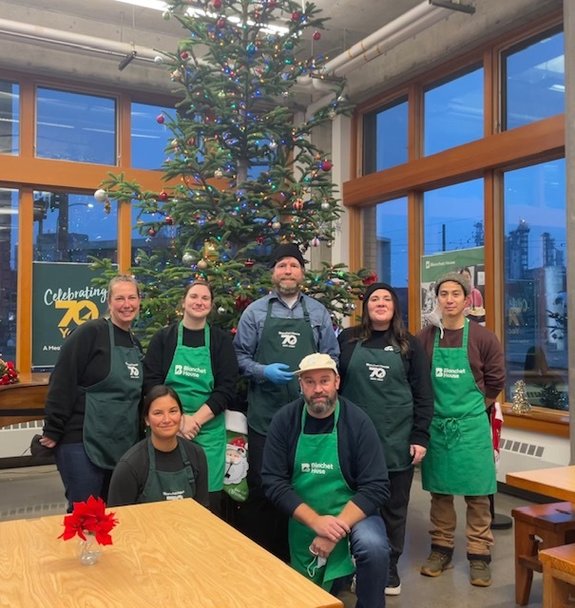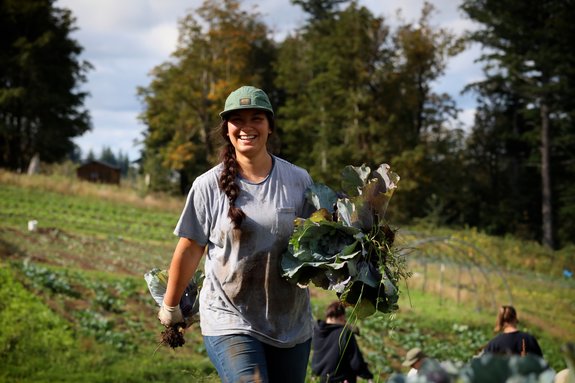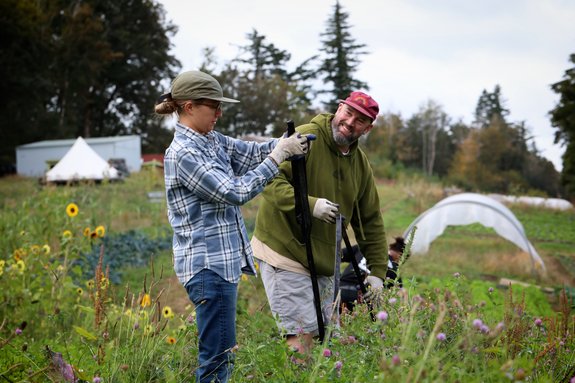 Cafes, Cold Brew, HQ and Roasteries
Zero Waste to Landfill in Manufacturing Facilities by 2025
In 2023 Stumptown's HQ doubled down on waste reduction by increasing our use of alternative recycling systems such as Ridwell, which disposes of hard-to-recycle plastics like plastic film and clamshells, plus light bulbs, styrofoam, and batteries. Stumptown employee events, such as summer BBQs, reduced landfill bound waste with an investment in reusable serveware and incentives to BYOC (bring your own cup). We continue to recycle our GrainPro bags (liners used to preserve coffee freshness in the jute or burlap coffee bags used in shipment) through their recovery program and we continue to upcycle burlap coffee bags with the City of Portland Community Garden program. At Cold Brew, we continue to compost 100% of spent coffee grounds. Despite our ongoing progress, our 2025 timeline is looking too optimistic and it's likely we'll need to extend that timeline. We will be diving into a deeper analysis of our waste streams in coming months, and will provide more detail on our progress in next year's report.
Energy Use and Greenhouse Gas (GHG) Emissions
Stumptown's current GHG emission reduction pathway was developed in line with SBTi targets (Science Based Target Initiative, based on a Net Zero target in line with the Paris Accords). These specify a 25% absolute reduction in Scope 1 & 2 emissions by 2030, from a 2020 baseline. This breaks down to a 2.5% per year absolute reduction (absolute means that it's not on a per unit basis). To date, we have achieved this by sourcing solar energy for our Portland HQ, brewery and cafes, and through an array of energy efficiency initiatives throughout our operations. As the company grows, however, the targets become more challenging. Moving forward, we foresee challenges ranging from sourcing renewable energy to run our roasting machines to reducing embedded emissions in purchased goods, such as green coffee. Nevertheless, Stumptown is committed to meeting or exceeding the timeline, and we'll keep you posted on our progress.
Thank you for reading our Sustainability & Impact Update. If you have any comments, questions or suggestions please visit our Help Center.