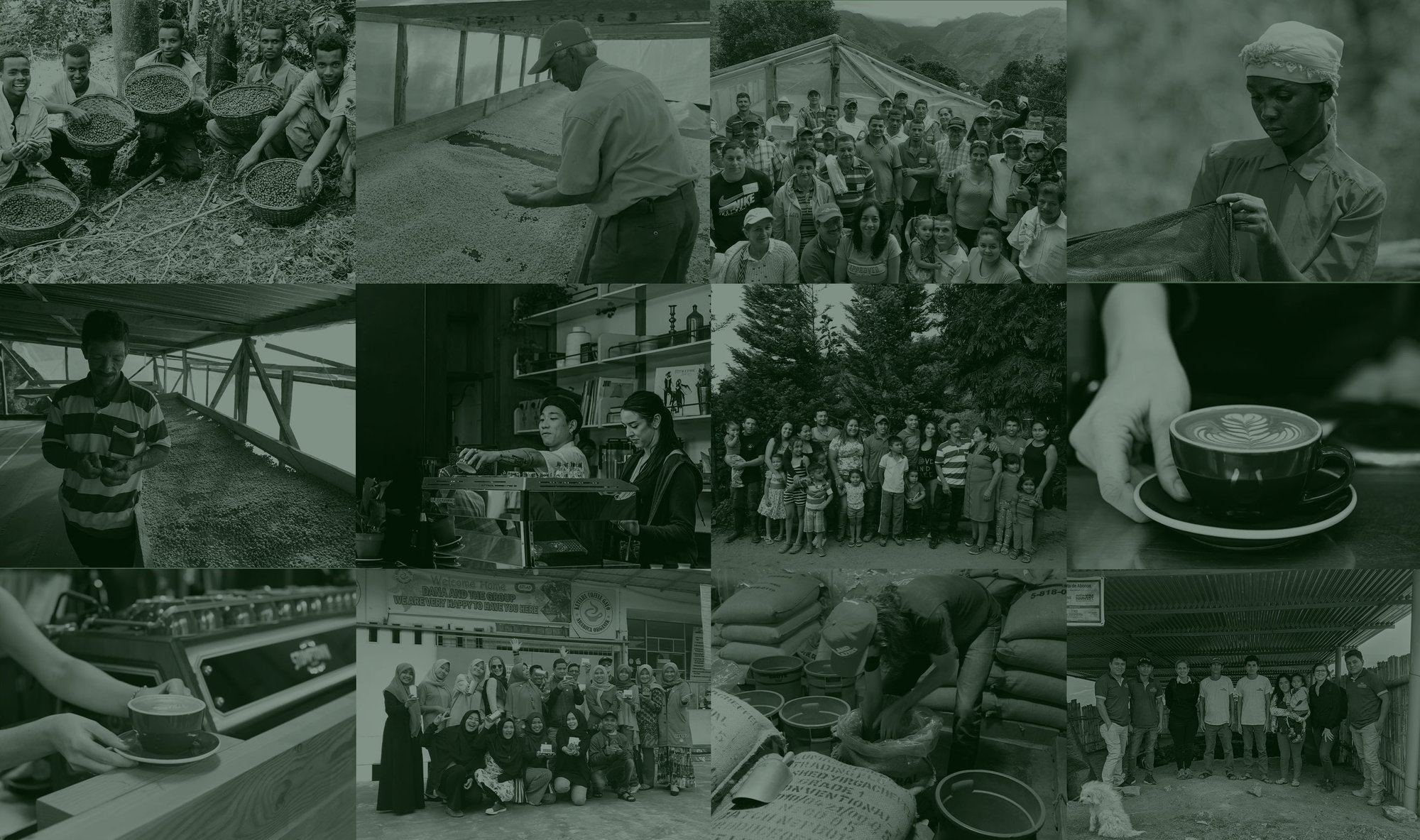 Honoring Every Human Connected to Our Coffee
Honoring Every Human Connected to Our Coffee
For over 20 years, we've held an uncompromising commitment to quality: not only in our coffees, but in the way we treat the planet and the people who make what we do possible.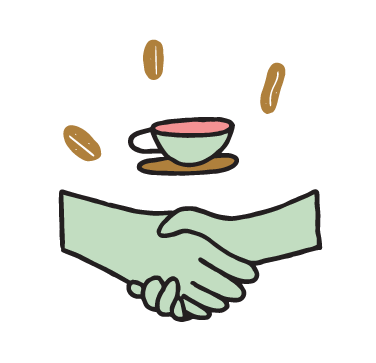 Partnering With Producers
We're dedicated to sourcing the world's best coffees while challenging supply chain norms. We do this by honoring our Direct Trade relationships, paying quality premiums for our coffees, and creating multi-year commitments to our producers.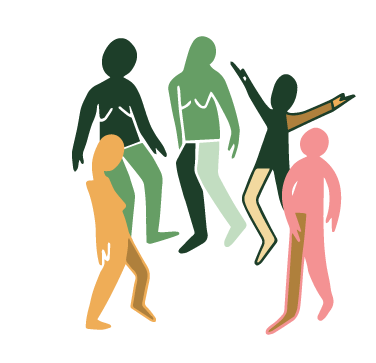 Celebrating Our People
As a people-first culture, we're committed to creating a safe, welcoming, and inclusive community for the humans of Stumptown by providing training, resources, healthcare, special-interest programs, and time for personal growth.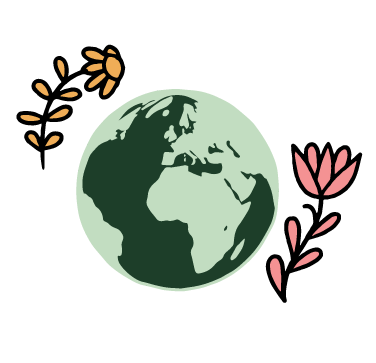 Sustaining Our Planet
We're committed to sustainability in our cafes, breweries, and roasting facilities. We're actively working to reduce energy and water consumption, and have set a goal to have zero landfill-bound waste in our manufacturing operations by 2025.
Sustainability & Impact Reports
Sustainability & Impact Reports
For those of you who like to get into the finer details, click any of the years for a full breakdown. For a short summary of highlights, here ya go:
We're still bringing you the best coffee in the best way we know how, using Direct Trade sourcing to ensure the highest quality of life for coffee producers around the world. This includes supporting origin-led projects to create solutions to sustainability challenges in coffee-producing communities.
The humans of Stumptown continue to blow our minds with their talent, dynamism, and individualism. We continue to add greater incentives to our benefits package, we engage in community projects, and we continue to strive to create a warm, welcoming, and inclusive community for all.
We amped up our sustainability efforts in our cafes, breweries, and roasting and manufacturing facilities. And we're rolling out plans to reduce energy consumption, water consumption, and landfill-bound waste across all our operations.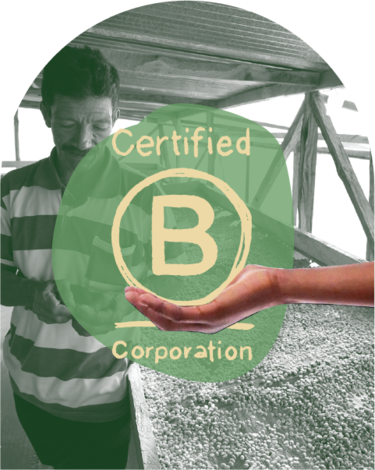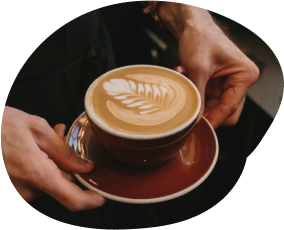 We've joined over 4,500 companies working to mindfully grow business with an emphasis on social and environmental accountability and transparency.

Sustainability & Impact
Through the Years
1999
STUMPTOWN OPENS ITS DOORS
Stumptown launches Holler Mountain, our signature organic coffee blend
2003
FIRST DIRECT TRADE RELATIONSHIP
First Direct trade sourcing relationship with the Aguirre Family's El Injerto farm in Huehuetenango, Guatemala
2010
PORTLAND ROASTERY BEGINS DONATING BURLAP BAGS
All burlap bags (used to transport coffee from origin to the roastery) are donated to the City of Portland Community Garden program where they are upcycled to 53 garden and hundreds of gardeners
2012
RTO INSTALLED AT STUMPTOWN'S ROASTERY
RTO (Regenerative Thermal Oxidizer) installed at Stumptown's roastery in Portland OR, recycling heat from the roasting process and reducing roasting emission to near zero
2017
FINCA CHURUPAMPA COMPOST PROJECT BEGINS
Stumptown provides seed funding for the first phase of a compost project for Finca Churupampa in Peru
2018
STUMPTOWN ACHIEVES B CORP CERTICIFACTION
2020
NEW YORK ROASTERY MOVES TO QUEENS
Stumptown's NYC roasting operations moves from four buildings in Red Hook, Brooklyn to one beautiful building in Queens, featuring a host of eco-friendly an efficiency features
2021
STUMPTOWN RELEASES ITS FIRST EVER SUSTAINABILITY & IMPACT REPORT
Stumptown recertifies as a B Corp (with a 9.7 point score improvement)


Certified Organic Coffees
Stumptown offers several organic coffee choices—from classics like Holler Mountain and French Roast, to unique Single Origins.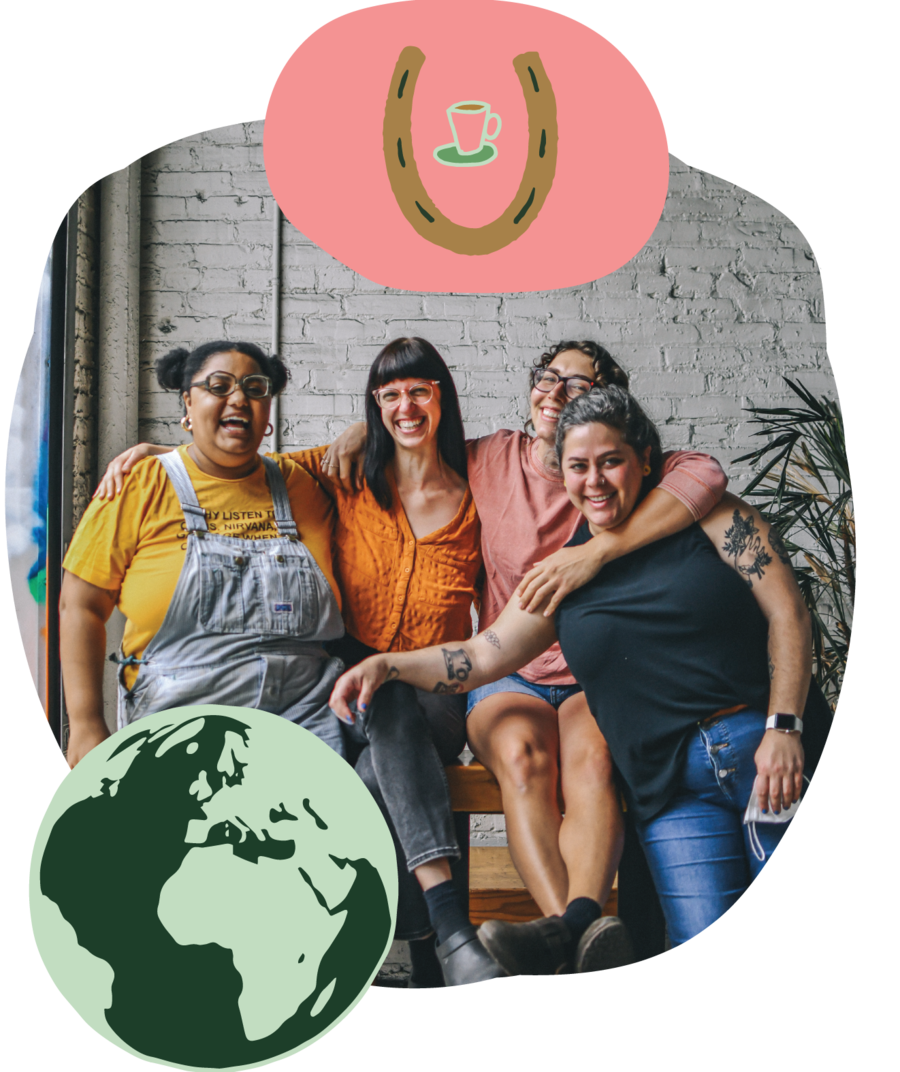 Want to stay in the loop?
SIGN UP FOR 10% OFF YOUR FIRST ORDER!
Get emails on product releases, promotions, cool coffee news, and other secret notes.