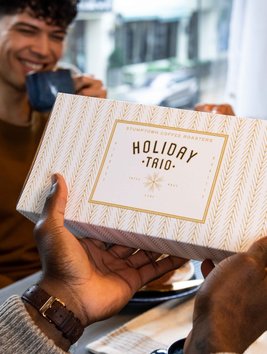 No wrapping required — Trios are our "boxed sets," bringing together a giftable grouping of our best-selling coffees.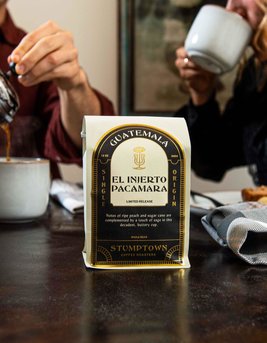 Holiday Showstopper — If you really want to impress your guests or giftees, go with an impressive coffee like the award-winning El Injerto Pacamara.

Sweet and Spicy — This lightly sweetened oatmilk delight is packed full of festive holiday flavor and cut with the best coffee around, Stumptown Cold Brew.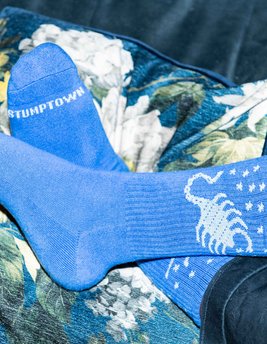 Stumptown Super Fan — Deck your Stumptown lover with warm and cozy wearables, including (for the first time ever!) a limited-run Stumptown hoodie and socks.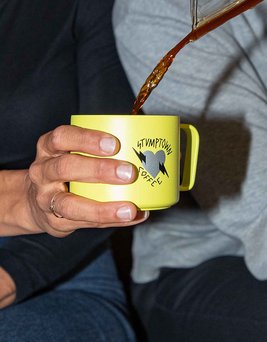 On the Go — Custom stainless steel and ceramic options, in various sizes, perfect for keeping hot drinks hot and cold drinks cold.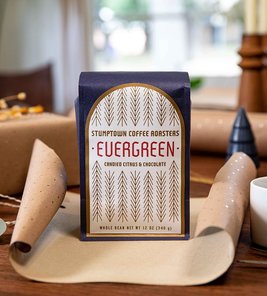 Crowd Pleaser — Perennial favorite, Evergreen, returns as the exceptionally tasty (and gift-able) coffee du jour.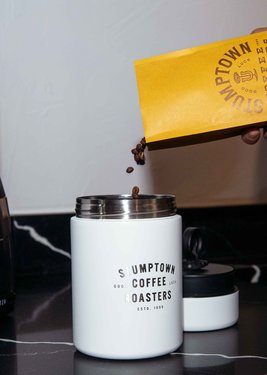 The Freshest of the Fresh — Forget the freezer. The MiiR Coffee Canister keeps your coffee oh so fresh, to the very last bean.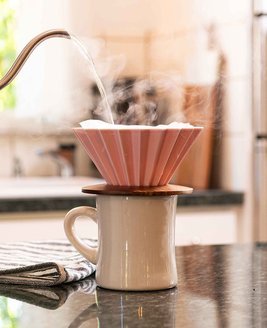 Form & Function — With its arresting angles and brilliant pink color, the Origami dripper brews vibrant coffee, and looks good doing it.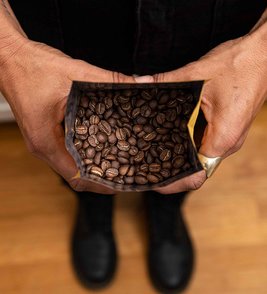 Long-Play Gift — There's no better gift than the one that keeps on keeping on. Extend gifting season for as long as you want with a Stumptown coffee subscription.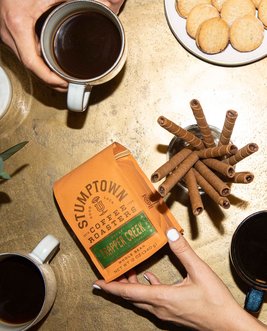 All-Day Kinda Sipping — Trapper Creek is Stumptown's decaf blend. Have it for breakfast, serve it with dessert, it tastes delicious with none of the jitters.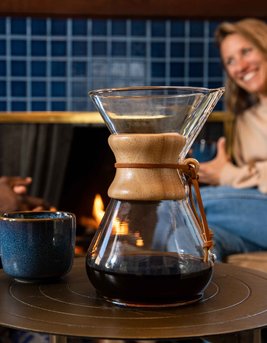 Elevate Your Brew — From pour overs and batch brewers to grinders and kettles, everything's here to round out the ol' brew routine.

Organic Lover — Give that organic coffee fan the balanced, tasty goodness they crave with a Stumptown classic.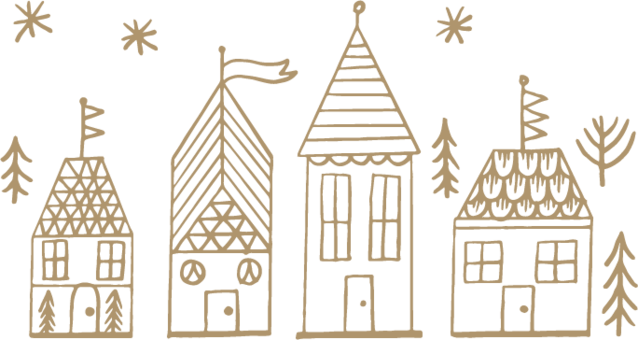 Made for gifting, the Holiday Trio includes perennial holiday favorite, Evergreen blend, alongside two single origin coffees that pair perfectly with everything holiday.
BUY NOW